SARAH VAN MOL, JAN VAN MOL
Tuesday 18 August 2020, 12:15 - 13:00

SARAH VAN MOL, soprano | JAN VAN MOL, organ
Jacques-Nicolas LEMMENS, François-Auguste GEVAERT , Joseph CALLAERTS, Peter BENOIT, Wolfgang Amadeus MOZART, Franz SCHUBERT, L. J. Alfred LEFÉBURE-WELY, Charles GOUNOD
Preview video / program | à télécharger, imprimer | download, print
Sarah Van Mol, soprano, est née dans une famille de musiciens et est très tôt en contact avec la musique : son grandpère construisait des instruments à cordes et les petits-enfants ont donné des concerts inoubliables sur ceux-ci. Elle étudie le piano et l'orgue, mais découvre finalement son véritable amour : le chant. En juin 2001, elle termine son Master au Conservatoire Royal Flamand de Musique d'Anvers, en chant dans la classe de Bernadette Degelin, en écriture avec Peter Thomas. Elle suit des Master-Classes avec Robert Alderson, Susan Roper, Guy de Mey en Gidon Saks. Actuellement elle se perfectionne avec la coach Diane Forlano. Régulièrement invitée depuis à chanter des oratorios tels que Le Messie de Händel, le Stabat Mater de Pergolesi, les Passions Saint-Jean, Saint-Matthieu et l'Oratorio de Noël de Bach, elle chante également les Requiem de Mozart, Brahms, Fauré et Vic Nees, les Stabat Mater de Scarlatti et de Dvorak et plusieurs messes de Mozart. Le rôle de Juliette dans Le Comte de Luxembourg de Fr. Léhar, est lui aussi un beau succès. Soliste confirmée au sein de l'ensemble Euterpe Baroque Consort elle peut s'y déployer à tous les niveaux dans les oeuvres de Monteverdi, Carissimi et leurs contemporains. Elle participe à différents CDs, notamment avec son père, l'organiste Jan Van Mol. Lors d'enregistrements de musique relatifs à J.S. Bach, Sergej Rachmaninov et Johan Duijck par le « Vlaams Radiokoor » (le Chœur de la Radio Flamande), elle y chante les solos de soprano. Très récemment paraît chez ACCENT un CD de l'Ensemble Oltremontano (Wim Becu) avec des arias de Sances, Ziani, Joseph I, Caldara, Muffat, Kerll, Froberger. Elle a aussi l'honneur de chanter, entre autres, aux funérailles de SA La Reine Fabiola, de MM.Jean-Luc Dehaene, Jan Hoet, Jos Ghysen & Jos Chabert. Choriste professionnelle et soliste au sein du Vlaams Radio Koor, elle collabore régulièrement aussi avec d'autres ensembles professionnels, dont le Collegium Vocale (Gent), De Nederlandse Bachvereniging, Gli Angeli (Genève), Cappella Mariana (Prague), La Chapelle Harmonique (Paris), BachPlus, Currende, Psallentes, Utopia et Encantar...Ces collaborations comprennent un répertoire vaste et diversifié qui s'étend, depuis la Renaissance, et du Baroque au Contemporain. Elle chante sous la direction de chefs d'orchestre tels Hervé Niquet, Philippe Herreweghe, Jos Van Veldhoven, Marcus Creed, Mariss Jansons, Simon Halsey, Paul Hillier, Yannick Nézet-Seguin, Bernard Haitink, Bo Holten, Erik Van Nevel, Jos Van Immerseel, Kaspars Putnins, Paul Dombrecht et Eric Whitacre. Bo Holten écrit le solo de son œuvre « Handle Variations with Care » spécialement pour sa voix. Avec Currende et VRK elle réalise des tournées de concerts en France, Italie, Allemagne, Israël, Tchéquie et Espagne. Avec le Collegium Vocale, elle s'est produite à New York, Saintes, Varsovie et Ljubljana, et au Canada avec l'ensemble Psallentes. Comme professeur, elle est liée à l'Académie de Musique de Lier.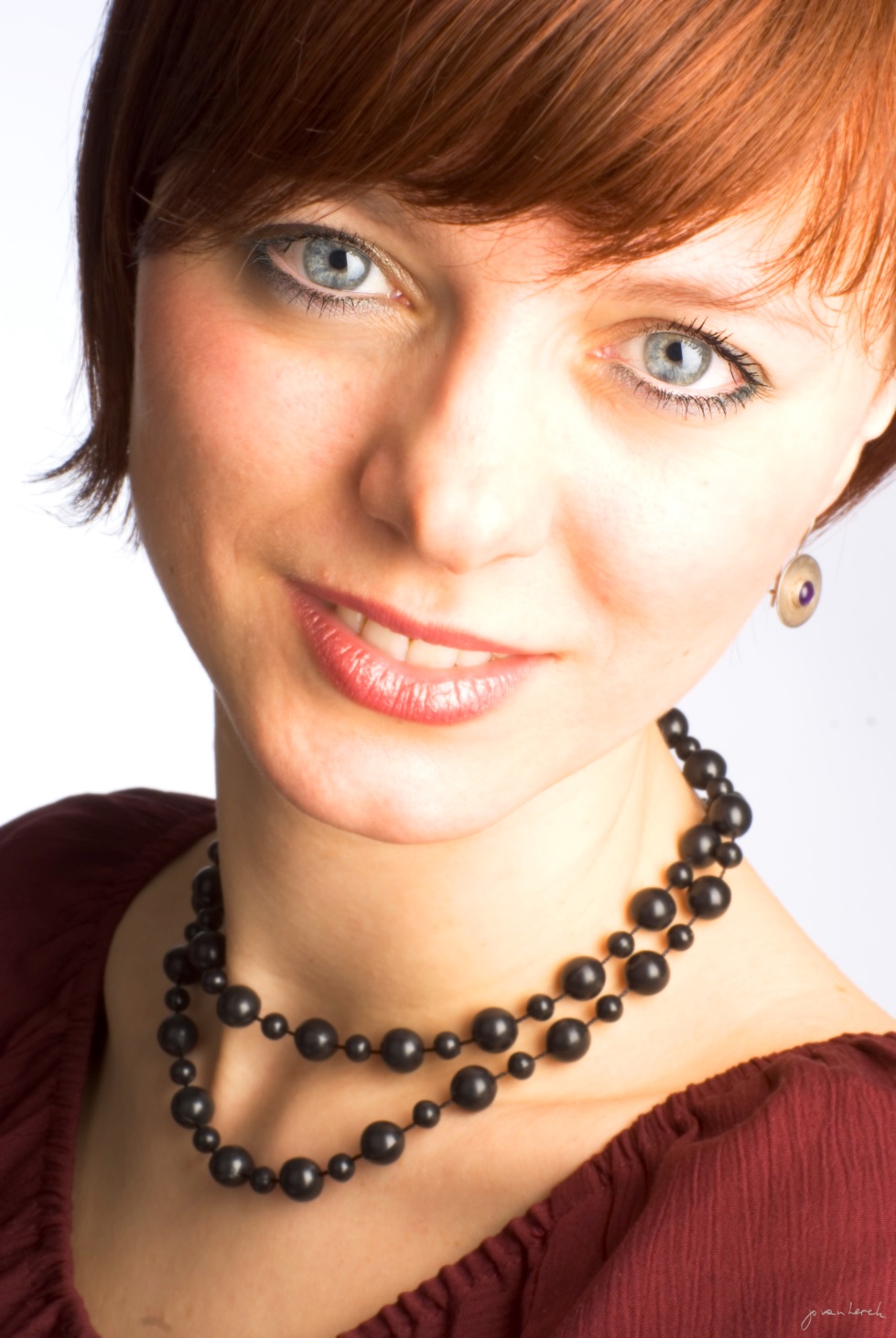 Sopraan, Sarah Van Mol groeide op in een muzikale familie. Opa bouwde allerhande strijkinstrumenten en de kleinkinderen gaven daar onvergetelijke concertjes op. Sarah zelf studeerde piano en orgel en ontdekte daaruit haar liefde voor het zingen. In juni 2001 voltooide zij haar meesteropleiding aan het Koninklijk Vlaams Muziekconservatorium van Antwerpen: zang in de klas van Bernadette Degelin, schriftuur in de klas van Peter Thomas. Masterclasses volgde ze bij Robert Alderson, Susan Roper, Guy de Mey en Gidon Saks. Momenteel wordt ze verder gecoacht door Diane Forlano. Sindsdien is ze een graag geziene gast bij opvoeringen van The Messiah van Händel, het Stabat Mater van Pergolesi, de Johannes-Passion, Matthäus-Passion en het Weihnachtsoratorium van Bach. Ze zong ook onder meer het Requiem van Mozart, Brahms, Fauré en Vic Nees, het Stabat Mater van Scarlatti en Dvorak, allerhande missen van Mozart en de rol van Juliette in de operette Der Graf von Luxemburg van F. Léhar. Bij het ensemble Euterpe Baroque Consort (Bart Rodyns), waar zij vaste soliste is, kan ze zich uitleven in werken van Monteverdi, Carissimi en tijdgenoten. Ze verleende haar medewerking aan tal van CD-opnames, o.a. met organist en vader Jan Van Mol. Voor het Vlaams Radio Koor zong zij de sopraansolo's tijdens opnames met muziek van J.S. Bach, Sergej Rachmaninov en Johan Duijck. Zopas bracht ACCENT een nieuwe CD uit met haar als sopraansolo ism Oltremontano (Wim Becu): 'Sepolcro arias' (Sacred music for the Holy Week at the Habsburg Court, werken van Sances, Ziani, Joseph I, Caldara, Muffat, Kerll, Froberger). Verder had zij de eer om op de begrafenis van o.a. koningin Fabiola, Jean-Luc Dehaene, Jos Ghysen, Jan Hoet & Jos Chabert te mogen zingen. Als ensemblezangeres is Sarah vast verbonden aan het Vlaams Radiokoor en zingt ze regelmatig bij andere professionele ensembles, waaronder Collegium Vocale Gent, De Nederlandse Bachvereniging, Gli Angeli Genève, Cappella Mariana Praag, La Chapelle Harmonique Paris, BachPlus, Currende, Psallentes, Utopia en Encantar.. Dit alles in een heel uiteenlopend repertoire, gaande van Renaissance over Barok tot hedendaags. Ze zong onder dirigenten als Hervé Niquet, Philippe Herreweghe, Jos Van Veldhoven, Marcus Creed, Mariss Jansons, Simon Halsey, Bo Holten, Erik Van Nevel, Jos Van Immerseel, Kaspars Putnins, Paul Dombrecht, Paul Hillier, Yannick Nézet-Seguin, Bernard Haitink en Eric Whitacre. Bo Holten schreef de sopraansolo in zijn compositie 'Handle Variations with Care' speciaal voor haar stem. Met Currende en het VRK ondernam zij concertreizen naar Frankrijk, Italië, Duitsland, Israël, Tsjechië en Spanje. Met Collegium Vocale trad zij op in New York, Saintes, Warschau en Ljubljana. Een trip naar Canada met Psallentes werd een tijdje geleden nog eens herhaald. Als muziekpedagoge is zij verbonden aan muziekacademie van Lier.
Jan Van Mol a étudié principalement au Conservatoire d'Anvers, mais aussi à l'Institut Lemmens et au Conservatoire de Gand.
En tant qu'organiste, il a obtenu plusieurs distinctions nationales: A.Paepen, Verrept-Brouwers, A.Rutzky. Il fut également lauréat du concours international d'Orgues d'Avila. Il fit des concerts, surtout comme organiste, dans la plupart des pays de l'Europe de l'Ouest et de l'Est ainsi que dans les autres parties du monde : Belgique, Pays-Bas, Allemagne, Suède, France, Espagne, Portugal, Italie, ancienne Allemagne de l'Est, Pologne, Autriche, Bulgarie, Slovénie, Bosnie, Royaume-Uni, Irlande, Luxembourg, Suisse, Ecosse, Danemark, Finlande, Afrique-du-Sud, Philippines, Russie, Brésil.
Il compte à son actif une cinquantaine de CD's qui, ont reçu un accueil chaleureux dans la presse spécialisée internationale.
A côté de l'Orgue, il joue aussi du clavecin et il fut un des premiers à redécouvrir le jeu authentique de l'harmonium.
Il a publié un grand nombre d'articles sur l'Orgue et il édite aussi la musique pour orgue.
Jan Van Mol fut professeur au Conservatoire Royal de Musique d'Anvers et il est titulaire de l'orgue de l'église Saint Paul d'Anvers. Il joue là sur un instrument historique qui est peut-être le plus important des instruments anciens des Pays-Bas du Sud.
Il donne des conférences dans le cadre de diverses associations culturelles telles que Amarant (Gand), Arcademia (Bruges), le Davidsfonds (Leuven).
Comme fondateur et animateur de Calcant (association Anversoise de promotion de l'orgue), il a pris de nombreuses initiatives (concerts, voyages, promenades découvertes...) au travers desquelles il veut faire partager au grand public sa passion de l'orgue.
Il est devenu en 2005 membre de la "Société académique Arts-Sciences-Lettres" de Paris.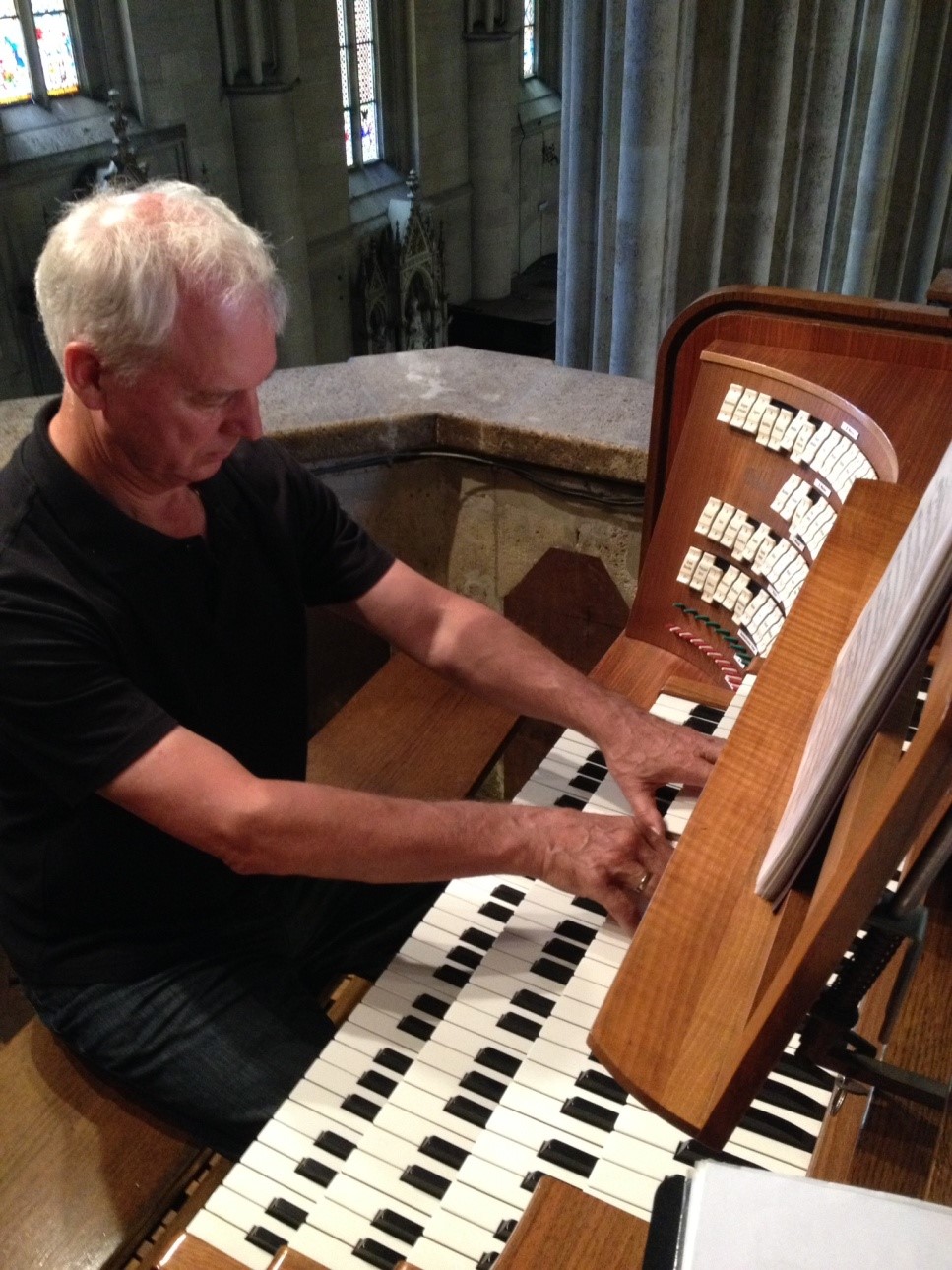 Jan Van Mol studeerde voornamelijk aan het Antwerps Conservatorium, maar ook aan het Lemmensinstituut en het Conservatorium van Gent.
Als organist behaalde hij verschillende nationale onderscheidingen: A. Paepen, Verrept- Brouwers, A. Rutzky. Hij was laureaat in de Internationale Orgelwedstrijd van Avila. Hij concerteerde, vooral als organist, in vrijwel alle landen van Oost- en West-Europa en daarbuiten: België - Nederland - Duitsland - Zweden - Frankrijk - Spanje - Portugal - Italië - Voormalige DDR - Polen - Oostenrijk - Bulgarije - Slovenië - Bosnië - Engeland - Ierland - Luxemburg - Zwitserland - Schotland - Denemarken - Finland - Zuid-Afrika - Filippijnen - Rusland - Brazilië.
Hij nam een vijftiental cd's op waarvan verschillende gunstig onthaald werden in de internationale vakpers.
Naast het orgel bespeelt hij het klavecimbel en hij was één van de eersten om het authentieke harmoniumspel te herontdekken.
Hij publiceerde talrijke artikels over het orgel en geeft orgelmuziek uit.
Jan Van Mol was leraar aan het Koninklijk Vlaams Muziekconservatorium in Antwerpen en is organist-titularis van de Sint-Pauluskerk van Antwerpen. Daar bespeelt hij het historische orgel, misschien het belangrijkste oude instrument uit de Zuidelijke Nederlanden.
Hij geeft voordrachten in het kader van verschillende verenigingen voor cultuurspreiding: Amarant (Gent), Arcademia (Brugge), Davidsfonds (Leuven).
Als stichter en bezieler van Calcant, Antwerpse Orgelvereniging, nam hij talloze initiatieven (orgelconcerten, -reizen, -wandelingen...) waarmee hij het orgel dichter bij het publiek wil brengen.
Hij werd in 2005 te Parijs opgenomen in de "Société académique Arts - Sciences - Lettres".
Jan Van Mol studied mainly at the Antwerp Conservatory, but also at the Lemmens Institute and the Ghent Conservatory. As an organist, he has won several national awards: A.Paepen, Verrept-Brouwers, A.Rutzky. He was also laureate of the international contest of Organs of Avila. He performed concerts, mainly as an organist, in most countries of Western and Eastern Europe as well as in other parts of the world: Belgium, the Netherlands, Germany, Sweden, France, Spain, Portugal, Italy, former East Germany, Poland, Austria, Bulgaria, Slovenia, Bosnia, United Kingdom, Ireland, Luxembourg, Switzerland, Scotland, Denmark, Finland, South-Africa, Philippines, Russia, and Brazil. He released about fifty CD's which received a warm welcome in the international specialized press.
Besides the organ, he also plays the harpsichord and he was one of the first to rediscover the authentic play of the harmonium.
He has published a large number of articles on the organ and he also is an organ music publisher.
Jan Van Mol was a professor at the Royal Conservatory of Music in Antwerp and holds the organ of the Saint Paul church in Antwerp. He plays there on a historical instrument that is perhaps the most important of the ancient instruments of the Southern Netherlands.
He gives lectures in various cultural associations such as Amarant (Ghent), Arcademia (Bruges), Davidsfonds (Leuven). As founder and animator of Calcant (Antwerp association for the promotion of the organ), he has taken many initiatives (concerts, travels, discovery walks ...) through which he wants to share with the general public his passion for the organ . In 2005, he became a member of the "Société académique Arts-Sciences-Lettres" in Paris.
Location
Eglise Sainte Catherine