RECITAL de VIOLON, Pauline van der Rest
Wednesday 29 September 2021, 19:00 - 20:00

PAULINE VAN DER REST, violin
Johann Sebastian BACH, Fritz KREISLER, Kristof PENDERECKI

program | à télécharger, imprimer | download, print
Pauline van der Rest est née à Bruxelles en août 2004.
Elle fait ses débuts au violon à l'âge de 7 ans avec Igor Tkatchouk, d'abord en privé, et depuis 2016, en tant que Jeune Talent à l'IMEP de Namur. Depuis 2020, elle étudie aussi avec Boris Garlitsky, professeur à la Folkwang Universität de Essen en Allemagne.
Elle participe chaque année avec succès à des compétitions nationales ou internationales, et collectionne déjà 17 premiers prix.
Parmi ces concours : Concorso Postacchini en Italie, Concours International Grumiaux à Bruxelles, Concours International d'Odessa en Ukraine, Concours Spohr en Allemagne.
Elle a été élue « Jeune Talent de l'année 2018 » de la province de Namur.
Pauline est régulièrement invitée à des festivals, notamment Art Dialog en Suisse, le Festival musical de juillet de Saint-Hubert, Musicorum de Bruxelles, le Festival d'Auvers-sur-Oise en France, mais également au Portugal, en Estonie, en Ukraine, en Italie, en Turquie, en Allemagne, en Grèce, en Croatie, en Suède, et en Russie : la fondation Spivakov de Moscou l'a sélectionnée pour représenter l'école russe en Belgique.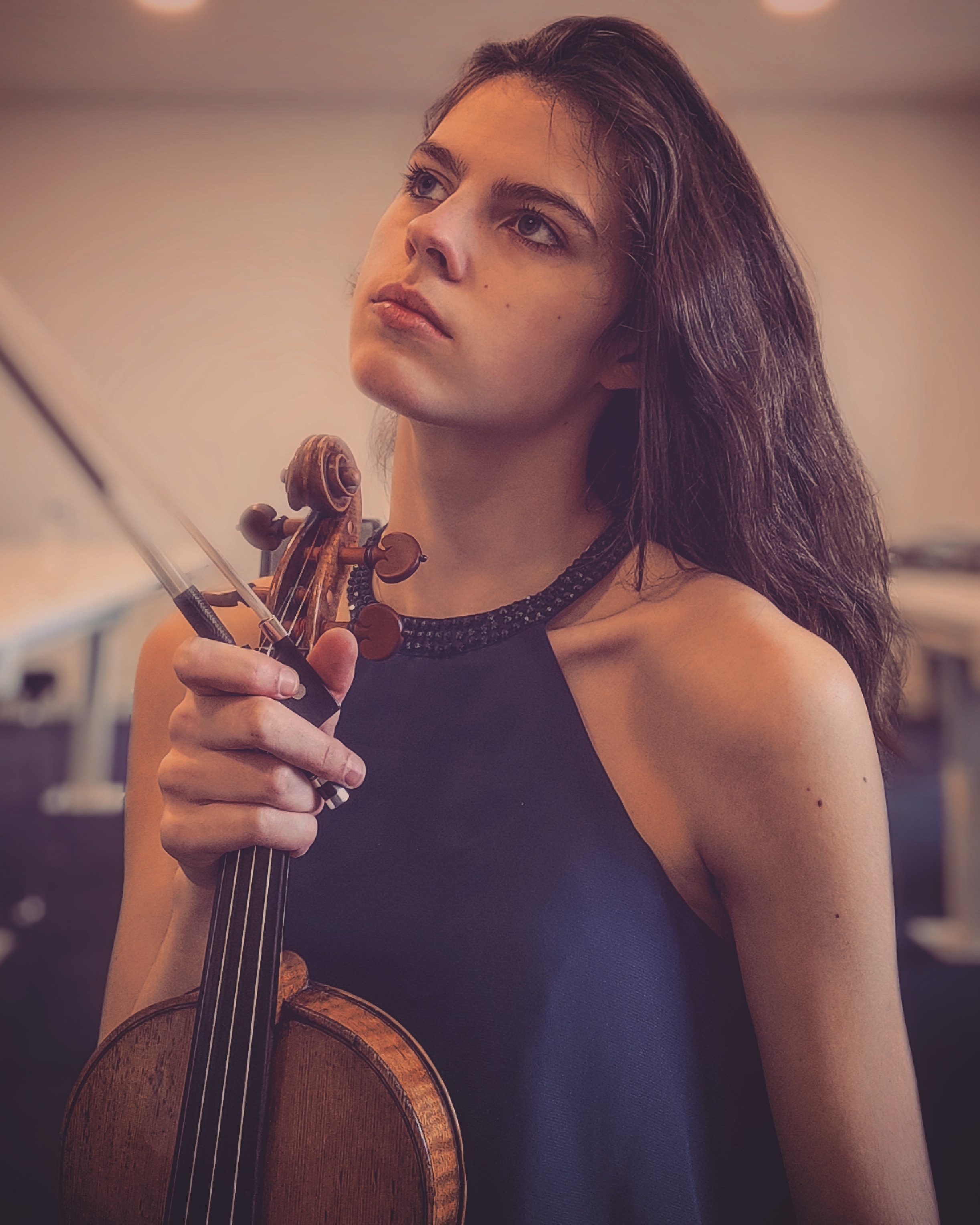 Pauline a joué avec divers orchestres dont l'Orchestre Philharmonique Royal de Liège, ainsi que la Musique Royale des Guides, elle a joué dans des salles renommées, telles que Bozar et Flagey à Bruxelles, la Salle Philharmonique de Liège, la Laeiszhalle à Hambourg, la Maison Internationale de La Musique de Moscou.
Elle a suivi des masterclasses avec Albert Markov, Aleksey Semenenko, Boris Garlitsky, Hrachya Avanesyan, Iossif Ivanov, Lorenzo Gatto et Leonidas Kavakos. Ce dernier lui a donné l'occasion exceptionnelle de recevoir une bourse lui permettant de suivre des cours avec lui en 2020 et 2021.
Pauline van der Rest was born in Brussels in August 2004.
She made her violin debut at the age of 7 with Igor Tkatchouk, first in private, and since 2016, as a Young Talent at the IMEP in Namur. Since 2020, she has also been studying with Boris Garlitsky, teacher at the Folkwang Universität in Essen, Germany.
Every year she successfully takes part in national or international competitions, and already collected 17 first prizes.
Among these competitions: Concorso Postacchini in Italy, International Grumiaux Competition in Brussels, International Odessa Competition in Ukraine, Spohr Competition in Germany.
She was elected "Young Talent of the Year 2018" of the province of Namur.
Pauline is regularly invited to festivals, including Art Dialog in Switzerland, the July Music Festival of Saint-Hubert, Musicorum in Brussels, the Festival d'Auvers-sur-Oise in France, but also in Portugal, Estonia, Ukraine , Italy, Turkey, Germany, Greece, Croatia, Sweden, and Russia: the Spivakov foundation of Moscow selected her to represent the Russian school in Belgium.
Pauline has played with various orchestras including the Royal Philharmonic Orchestra of Liège, as well as the Royal Music of Guides. She has played in renowned venues, such as Bozar and Flagey in Brussels, the Salle Philharmonique de Liège, the Laeiszhalle in Hamburg, the International House of Music in Moscow.
She attended masterclasses with Albert Markov, Aleksey Semenenko, Boris Garlitsky, Hrachya Avanesyan, Iossif Ivanov, Lorenzo Gatto and Leonidas Kavakos. The latter gave her the exceptional opportunity to receive a scholarship allowing her to follow courses with him in 2020 and 2021.
Location
Chapel for Europe