Barock! Vanessa FODIL | Fabienne ALAVOINE | Guillermo CERVINO-WOOD
Wednesday 25 October 2023, 19:00 - 20:00

BAROCK!!!
VANESSA FODIL, chant, GUILLERMO CERVINO-WOOD, cello, FABIENNE ALAVOINE, organ
Henry PURCELL, Matthias WECKMANN, Heinrich SCHÜTZ, Johann Sebastian BACH

Programme - à télécharger/imprimer - te downloaden/afdrukken
La mezzo-soprano bilingue allemand Vanessa Fodil étudie l'Allemand, l'Histoire de l'Art et le Chant qui devient sa passion à côté de l'Enseignement. Elle approfondit sa technique vocale avec Nobuko Takahashi puis Daniel Ottevaere, François Mulard et Nicole Kuster.
Elle associe une pratique de soliste à celle de choriste dans les répertoires lyriques et de musique ancienne.
De 2004 à 2007 elle est choriste à l'Opéra Royal de Wallonie. De 2007 à 2017 elle est associée aux chœurs des compagnies lyriques : l'Atelier lyrique de Tourcoing (dir. Jean-Claude Malgoire) et La Clef des chants.

Passionnée de musique ancienne, elle crée en 2006 avec la soprano Cassandra Harvey et le vièliste virtuose Baptiste Romain, L'Offrande médiévale, ensemble consacré à cette musique.
Depuis 2010 elle chante avec Discantus (dir. Brigitte Lesne), ensemble de voix de femmes spécialiste du répertoire médiéval.
La musique baroque reste son répertoire de prédilection à côté de la musique médiévale : en 2009 elle chante en soliste sous la direction de Jean-Claude Malgoire dans la création baroque contemporaine Songes, ballet opéra de Béatrice Massin où elle est notamment Médée et Armide.

Depuis 2009 elle chante souvent en oratorio. Elle est régulièrement soliste avec La Chapelle du Hainaut sous la direction de Bruno Deletré (Actus Tragicus de Bach).
On peut l'entendre dans le Stabat Mater de Pergolèse avec Les Paysages d'Orphée avec lesquels elle a également chanté Airs profanes et sacrés de Purcell/Campra 2008-2009 et les 3ème Leçon des Ténèbres de Couperin 2015-2016.
En 2017 elle crée le récital Barock, une heure avec Monteverdi et Purcell avec la violiste Françoise Weeger, Phonomuseum Paris.

Elle se produit en soliste dans le répertoire du 20 ème siècle (Le Roi David de Honegger, 2015,
Requiem de Duruflé, So french, musique sacrée française pour voix et orgue avec la soprano Annelies Meskens, Cathédrale de Lille 2016).

La polyphonie occupe une place importante dans son activité. Elle a réalisé un grand nombre d'enregistrements avec notamment l'ensemble Aquarius (dir. Marc Michael De Smedt). Paru en 2015, un cd consacré à Arvo Pärt.

Pour le récital, elle profite des conseils de Karine Deshayes et Delphine Haidan (masterclass de duos à l'opéra de Lille 2012).
Enfin, désireuse de faire connaître les Airs et Lieder de Mozart, elle crée en 2013 le spectacle Mozart l'enchanteur, dans lequel elle est la sœur du compositeur aux côtés de Jean-Christophe Rigaud et Elsa Cantor.
Dit E-mail adres wordt beschermd tegen spambots. U moet JavaScript geactiveerd hebben om het te kunnen zien. 06 75 67 57 44
Vanessa Fodil is een tweetalige mezzo-sopraan. Zij studeerde Duits, Kunstgeschiedenis en Zang, haar passie naast Onderwijs. Zij vervolmaakte haar stemtechniek met Nobuko Takahashi, Daniël Ottevaere, François Mulard en Nicole Kuster. Zij combineert een loopbaan als soliste en koorzangeres met lyrische en oude muziek.
Van 2004 tot 2007 was zij koorlid van de Opéra Royal de Wallonie. Van 2007 tot 2017 zingt zij in de lyrische koren l'Atelier lyrique de Tourcoing (olv Jean-Claude Malgoire ) en La Clef des Chants.
In 2006 sticht zij samen met de sopraan Cassandra Harvey en virtuoos vedelspeler Baptiste Romain L'Offrande Médiévale.
Sinds 2010 zingt zij met Discantus (olv Brigitte Lesne) een dameskoor voor Middeleeuwse muziek. Daarnaast gaat haar voorkeur naar barokmuziek, zo zong zij olv Jean-Claude Malgoire in "Songes", ballet opera van Béatrice Massin, de rol Médée en Armide.
Sinds 2009 zingt zij oratoria en is regelmatig soliste bij La Chapelle du Hainaut olv Bruno Deletré (Actus Tragicus de Bach).
Zij brengt Stabat Mater van Pergolesi met Les Paysages d'Orphée en Aires profanes et sacrés van Purcell/Campra in 2008-2009 en 3ième Leçon des Ténèbres van Couperin in 2015-2016.
In 2017 sticht zij het Recital Barock, een uur met Monteverdi en Purcell, samen met de violist Françoise Weeger, in het Fotomuseum in Parijs. Zij is soliste in het 20eeuwse repertorium met Le Roi David van Honneger in 2015. In 2016 zingt zij samen met sopraan Annelies Meskens het Requiem van Duruflé in de kathedraal van Rijsel.
Zij deed heelwat opnames van polyfonische muziek met het orkest Aquarius olv Marc Michaël De Smedt, in 2015 toegewijd aan Arvo Pärt.
Haar raadgevers voor recitals zijn Karine Deshayes en Delphine Haidan (duo mastclasses in de opera van Rijsel in 2012).
Zij creëert in 20013 het spektakel Mozart l' Enchanteur om zijn Airs en Lieder kenbaar te maken.
Daarin speelt zij de zus van Mozart aan de zijde van Jean-Christophe Rigaud en Elsa Cantor. Dit E-mail adres wordt beschermd tegen spambots. U moet JavaScript geactiveerd hebben om het te kunnen zien. 06 75 67 57 44
The bilingual German mezzo-soprano Vanessa Fodil studied German, History of Art and Singing, which became her passion alongside teaching. She perfected her vocal technique with Nobuko Takahashi, then Daniel Ottevaere, François Mulard and Nicole Kuster.
She combines solo and choral singing in operatic and early music repertoires.
From 2004 to 2007 she was a chorister at the Opéra Royal de Wallonie. From 2007 to 2017 she was associated with the choirs of the following opera companies: l'Atelier lyrique de Tourcoing (dir. Jean-Claude Malgoire) and La Clef des chants.

In 2006, with soprano Cassandra Harvey and virtuoso violist Baptiste Romain, she founded L'Offrande médiévale, an ensemble devoted to early music.
Since 2010 she has sung with Discantus (dir. Brigitte Lesne), an ensemble of women's voices specialising in the medieval repertoire.
Baroque music remains her favourite repertoire alongside medieval music: in 2009 she sang as a soloist under the direction of Jean-Claude Malgoire in the contemporary baroque creation Songes, a ballet-opera by Béatrice Massin in which she was Médée and Armide.
Since 2009, she has often sung in oratorios. She is a regular soloist with La Chapelle du Hainaut conducted by Bruno Deletré (Bach's Actus Tragicus).
She can be heard in Pergolesi's Stabat Mater with Les Paysages d'Orphée, with whom she also sang Purcell/Campra's Airs profanes et sacrés 2008-2009 and Couperin's 3rd Leçon des Ténèbres 2015-2016.
In 2017 she created the recital Barock, one hour with Monteverdi and Purcell with the violist Françoise Weeger, Phonomuseum Paris.

She performs as a soloist in the 20th century repertoire (Honegger's Le Roi David, 2015,
Duruflé's Requiem, So French, French sacred music for voice and organ with soprano Annelies Meskens, Lille Cathedral 2016).

Polyphony plays an important role in her work. She has made a large number of recordings, notably with the Aquarius ensemble (dir. Marc Michael De Smedt). In 2015, she released a CD devoted to Arvo Pärt.

As a recitalist, she benefits from the advice of Karine Deshayes and Delphine Haidan (masterclass in duets at the Lille Opera, 2012).
Finally, keen to promote Mozart's Arias and Lieder, in 2013 she created the show Mozart l'enchanteur, in which she plays the composer's sister alongside Jean-Christophe Rigaud and Elsa Cantor.Dit E-mail adres wordt beschermd tegen spambots. U moet JavaScript geactiveerd hebben om het te kunnen zien. 06 75 67 57 44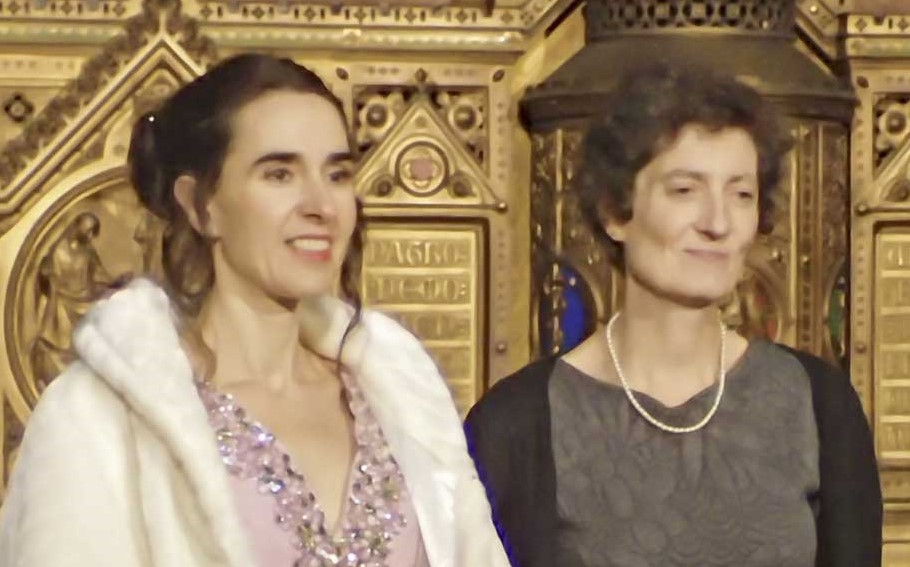 Fabienne Alavoine, après avoir fait ses études musicales au conservatoire de Tournai, s'est dirigée vers une formation de claveciniste et d'organiste.
Elle a obtenu les premiers prix d'harmonie écrite et pratique, d'histoire de la musique et de clavecin à l'Institut de Musique et de Pédagogie musicale à Namur, ainsi que le premier prix de musique de chambre au Conservatoire Royal de Musique de Bruxelles. Elle détient également le diplôme supérieur de clavecin dans la classe de Charles Koenig au Conservatoire Royal de Bruxelles, le diplôme de perfectionnement du clavecin avec Noëlle Spieth au Conservatoire de Lille. Elle est également en possession des premiers prix d'orgue au Conservatoire Royal de Mons. Elle y a travaillé avec Stéphane Detournay. Passionnée par son travail, elle se produit aussi bien en soliste qu'en continuiste, en Belgique et à l'étranger. Elle fait partie de l'ensemble Viva Fiamma, pour deux sopranos, violoncelle baroque et clavecin ou orgue. Elle enseigne les cours de formation musicale, d'orgue, de clavecin et d'histoire de la musique.
Na haar studies aan het Conservatorium van Doornik, volgde Fabienne Alavoine een opleiding clavecimbel en orgel. Zij behaalde de eerste prijs harmonie, muziekgeschiedenis en clavecimbel aan het Instituut voor Muziek en Pedagogie in Namen en de eerste prijs kamermuziek aan het Koninklijk Conservatorium van Brussel. Zij behaalde aldaar het hoger diploma clavecimbel bij Charles Koenig en perfectioneerde zich bij Noëlle Spieth in het Conservatorium van Lille.
Zij haalde de eerste prijs orgel aan het Conservatorium van Bergen waar zij samenwerkte met Stéphane Detournay. Zij maakt deel uit van het ensemble Viva Fiamma en treedt op in binnen en buitenland met orkest of als soliste. Viva Fiamma bestaat uit twee soprano's, een barok cello en clavecimbel of orgel.
Zij geeft les orgel, clavecimbel en muziekgeschiedenis.
www.fabiennealavoine.be
www.vivafiamma.be
Fabienne Alavoine studied music at the Tournai Conservatoire before going on to train as a harpsichordist and organist.
She won first prizes in written and practical harmony, music history and harpsichord at the Institut de Musique et de Pédagogie musicale in Namur, and first prize in chamber music at the Conservatoire Royal de Musique in Brussels. She also holds a higher diploma in harpsichord in Charles Koenig's class at the Conservatoire Royal de Bruxelles, and an advanced diploma in harpsichord with Noëlle Spieth at the Conservatoire de Lille. She also holds first prizes in organ at the Conservatoire Royal de Mons. There she worked with Stéphane Detournay. Passionate about her work, she performs both as a soloist and as a continuo player, in Belgium and abroad. She is a member of the Viva Fiamma ensemble, for two sopranos, baroque cello and harpsichord or organ. She teaches courses in music education, organ, harpsichord and music history.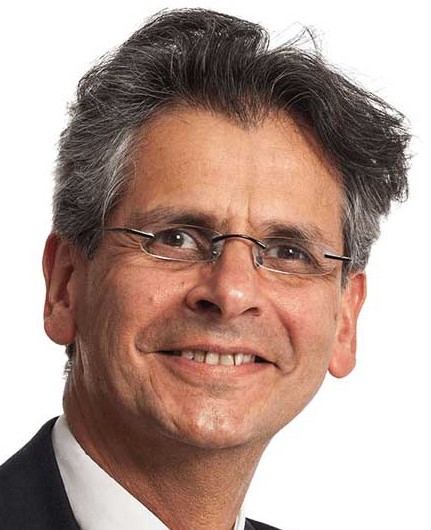 Guillermo Cerviño Wood est né au Chili. Il est établi à Bruxelles depuis 1979. Au Conservatoire Royal de Musique de Bruxelles, il a obtenu les Premier Prix et Diplôme Supérieur de violoncelle avec distinction dans la classe d'Edmond Baert, et ceux de musique de chambre. Il a terminé sa formation musicale avec les violoncellistes Lluis Claret et Bernard Greenhouse.
Il a fait partie de l'Orchestre du Théâtre Royal de La Monnaie et de l'Orchestre National. Il a enseigné à l'académie de musique de La Hulpe et à la Haute Ecole Francisco Ferrer. Il fait partie de l'Ensemble Grupo 46 de musique classique latino-américaine, et de l'Ensemble Viva Fiamma de musique ancienne pour 2 sopranos et continuo. Il continue ses recherches en didactique du violoncelle.
Guillermo Cerviño Wood werd geboren in Chili. Sinds 1979 woont hij in Brussel. Aan het Conservatoire Royal de Musique de Bruxelles behaalde hij de Eerste Prijs en het Diplôme Supérieur in cello met onderscheiding in de klas van Edmond Baert, en in kamermuziek. Hij voltooide zijn muzikale opleiding bij de cellisten Lluis Claret en Bernard Greenhouse in masterclasses.
Hij was lid van het Orchestre du Théâtre Royal de La Monnaie en het Orchestre National. Hij gaf les aan de muziekacademie van La Hulpe en de Haute Ecole Francisco Ferrer.
Guillermo Cerviño Wood was born in Chile. He has lived in Brussels since 1979. At Conservatoire Royal de Musique de Bruxelles, he obtained the First cello with distinction in the class of Edmond Baert, and in chamber music in Edmond Baert's class, as well as in chamber music. He completed his with cellists Lluis Claret and Bernard Greenhouse.
He was a member of the Orchestra of the Théâtre Royal de La Monnaie and the National Orchestra. He has taught at the La Hulpe music academy and at the Haute Ecole Francisco Ferrer. He is a member of the Ensemble Grupo 46 for Latin American classical music, and the Ensemble Viva Fiamma for 2 sopranos and continuo. He continues his research into cello didactics.
Location
Chapel for Europe